Tyler Boehmer, Alberta (Canada)
With international acclaim for his keyboard abilities, Tyler Boehmer carries much promise as a future organ virtuoso. His principal teachers include Dr. Don Cook (Brigham Young University), Dr. James Higdon (University of Kansas), and Professor Edoardo Bellotti (Hochschule für Künste, Bremen, Germany). He is currently pursuing a Doctor of Musical Arts degree at the University of Kansas. Tyler has quickly begun to distinguish himself as a rising star. Recent solo performances have taken him to five cities throughout Russia, the Washington National Cathedral, and the 2016 AGO Houston Convention. He has also been active in many national and international competitions. Recent accolades include first prize in the 2019 Miami International Organ Competition, second prize in the 2018 Sydney International Organ Competition, and third prize in the 2019 Shanghai International Organ Competition. He continues to set a high standard of excellence in his performances, and has been described as "consistently good and expressive" (John Karl Hirten, MM), and "accurate, musical, controlled, with good attention to detail" (Dr. John Longhurst, Tabernacle Organist Emeritus). Besides attending school, Tyler also works as the Director of Music for Leavenworth First United Methodist Church. In the future, he plans to become a university professor.


Jerrick Cavagnaro, New Jersey (USA)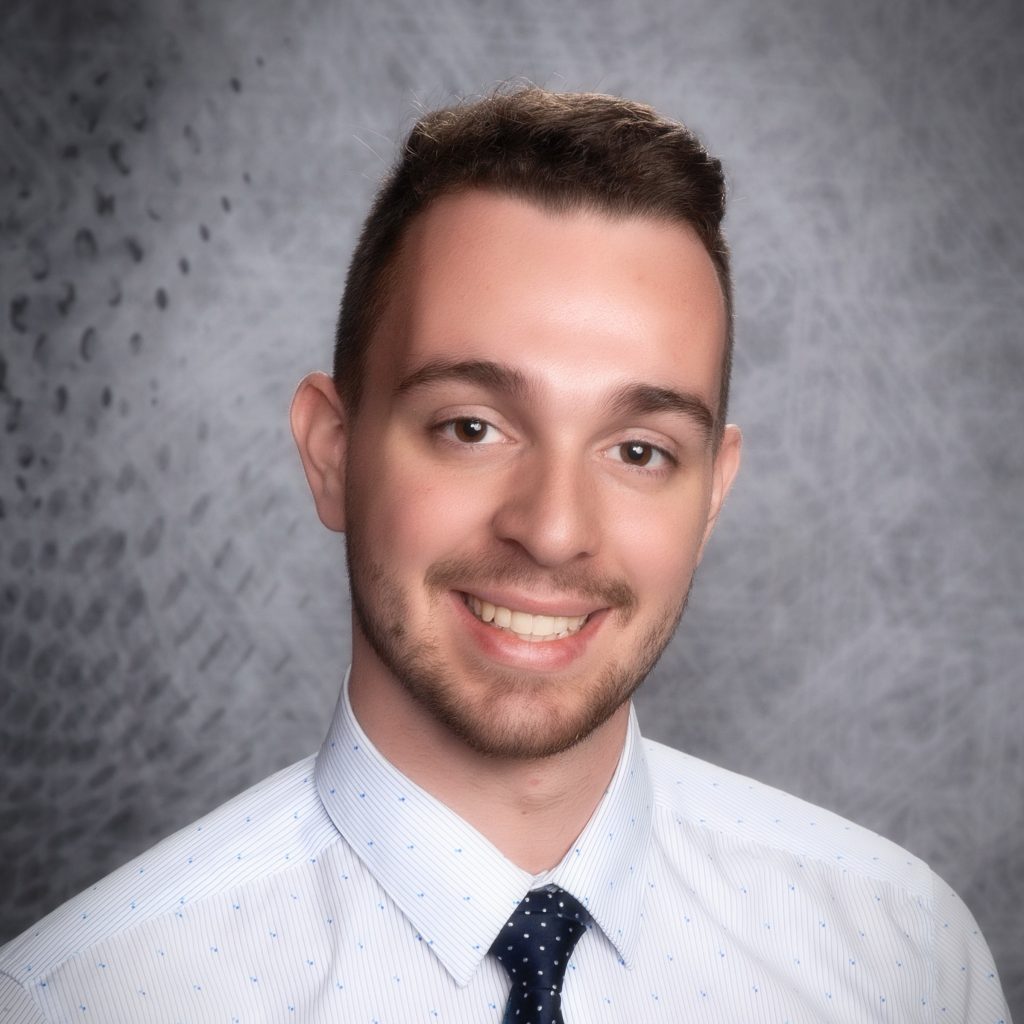 Jerrick Cavagnaro is a master's student at the Yale School of Music and the Yale Institute of Sacred Music where he studies organ performance with Jon Laukvik and last year with Thomas Murray. He is a recent graduate of Westminster Choir College where he obtained bachelors' degrees in both sacred music and organ performance studying under Alan Morrison. A native of North Haledon, NJ, Jerrick attended Paramus Catholic High School. After gaining experience as a substitute organist in high school, he began working as an assistant organist and substitute organist in several churches throughout northern New Jersey. More recently he was the music director at Good Shepherd Episcopal Church in Montville and Lincoln Park, NJ, organ scholar at St. Peter's Episcopal Church, Morristown, NJ, and is now organ scholar at Trinity on the Green, New Haven, CT, under the direction of R. Walden Moore. During his time at Westminster Choir College, Jerrick maintained several positions as a choral singer, solo singer, and accompanist both in and out of school singing baritone in and accompanying for the Grammy nominated Westminster Williamson Voices.




Brandon Santini, Massachusetts (USA)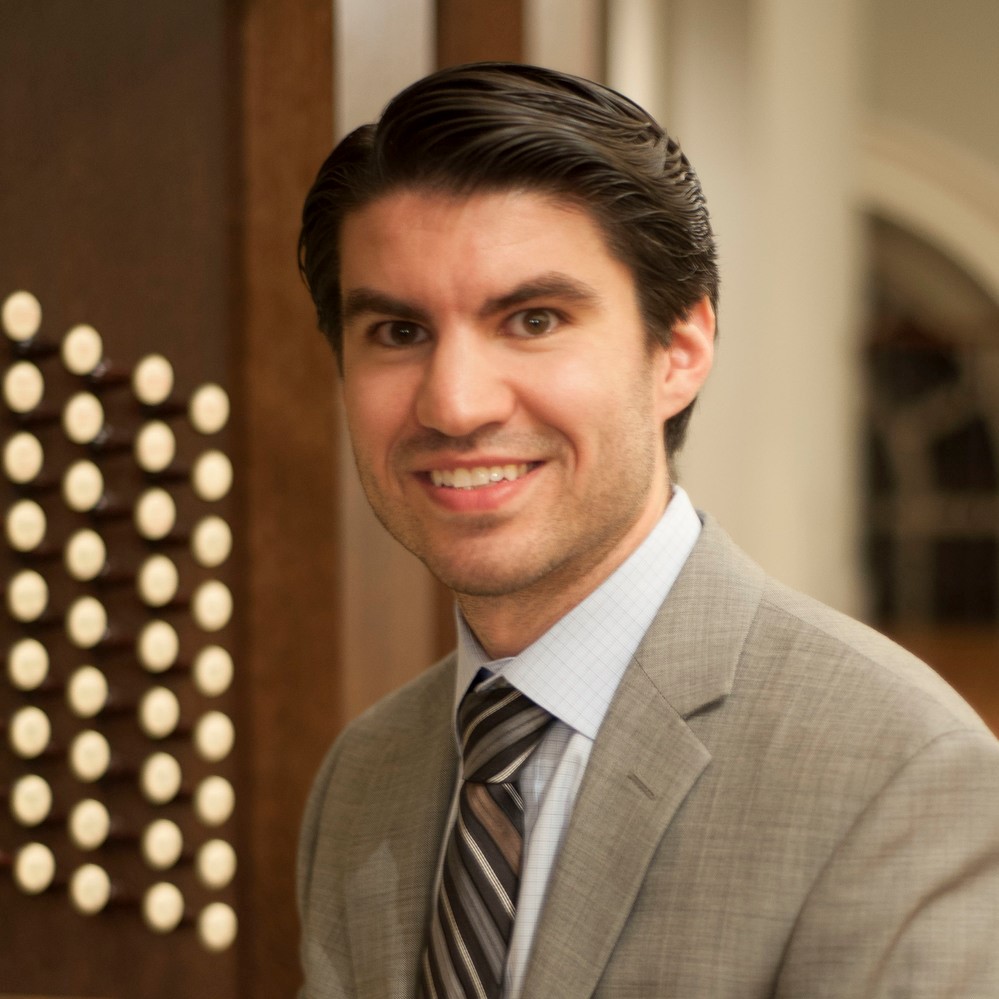 Brandon Santini, organist and pianist, is a native of Weymouth, MA. He received his Bachelor of Music degree in both organ and piano performance from the Oberlin Conservatory where he studied with James David Christie and Peter Takács and subsequently received his Master of Music degree in organ performance from the Eastman School of Music under the guidance of David Higgs. He has performed extensively and serves as both the Music Director and Organist for St. Theresa of Avila Parish in West Roxbury, MA and on the piano faculty at the South Shore Conservatory in Hingham, MA. In 2016, Brandon was a finalist in the first Sursa American Organ Competition and in 2017 a semi-finalist in the Canadian International Organ Competition. Currently he studies with Christian Lane.







Rosemarie Tougas, Québec (Canada)
Rosemarie Tougas started her musical studies on the piano at age six. She began playing organ in 2013, following her first contact with the instrument at church when asked to accompany the parish choir. She later studied organ with François Zeitouni at École de musique Vincent-d'Indy and obtained her Diploma of Collegiate Studies in 2017. During her studies, she worked and performed a variety of repertoire with several choirs and chamber music ensembles. Rosemarie is currently an undergraduate student at McGill University's Schulich School of Music in the class of Hans-Ola Ericsson. She is the recipient of the 2018 John Grew Award and the 2018 Phyllis and Bernard Shapiro scholarship, as well as the 2019 W. Douglas Clarke Memorial Award.







Bruce Xu, New York (USA)
Bruce Xu, 17 years old, is organist of St. Mary's-in-Tuxedo in Tuxedo Park, NY. He studies with Craig Williams. He attended for two years the high school program of the University of North Carolina School of the Arts, studying with Dr. Timothy Olsen. He was also in the Cantata Singers (of UNCSA). Bruce simultaneously finished his position as Music Intern at Augsburg Lutheran Church in downtown Winston-Salem, North Carolina. Bruce, from Sloatsburg, New York, was introduced to the organ and the Protestant Church at his local Sloatsburg United Methodist Church, where he began hymn playing as well as becoming Christian. Within a month, he started organ lessons with Jimrae Lenser at age 9, and then went on to study with Craig Williams. Since then, Bruce uncovered his passion in playing the pipe organ. Bruce is honored to have won the UNCSA/Salem College High School Organ Competition in 2017. As a 2017 rising star, Bruce performed at the 2018 National Convention of the American Guild of Organists (AGO) in Kansas City. Aside from organ, Bruce enjoys playing soccer. Bruce is thankful for his parents, all types of supporters, and God.